Offering Freight Brokerage since
1996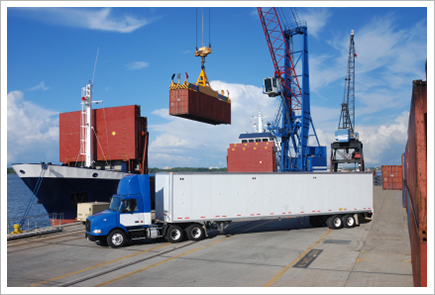 Big Wheel Connection Inc. has been providing first-rated freight broker and carrier services to commercial businesses in and around the Bonham, TX area since 1996. When you hire our brokerage, we go to great lengths to ensure the most cost effective way to ship your items or materials. We consider every aspect of the process such as whom to use in the shipping procedure and the route to take to provide you with the highest, quality personalized service.
More about Murray AG Transport LLC
We have extensive experience in this industry and also run an internal trucking business, Murray AG Transport LLC on the side. Our great fleet of vehicles includes dry vans, flat and step decks, removable gooseneck trailers (RGN) as well as specialty trailers equipped with aluminum slide-out. These heavy-duty carriers are ideal for hauling steel, lumber, hay, cattle, seed and fertilizer.
Our company is fully licensed, registered and insured for your peace of mind and protection.
Let's Discuss Logistics
Call us today to discuss your freight hauling needs with our expert staff.